Mitochondria and Chloroplast are only two Organelles that Contain DNA, Ribosomes thus are able to Synthesis Protein.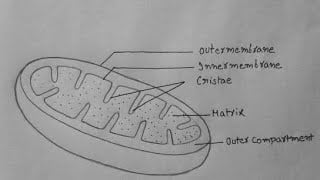 Term Semiautonomous Organelles is due to the Recognization of these two Features.
This Term Also Indicates that the Biogenesis Of these organelles is dependent on the Nuclear Genome And the Biosynthesis activity of the cell.
The Integrated activity of the Genetic System (DNA in the Nucleus And DNA in the Mitochondria) to synthesize the main components leads to the growth of mitochondria and Chloroplast.
Mitochondrial DNA Codes for the Mitochondrial Ribosomes, transfer RNA And For Few Protein For of the Inner Membrane But, Most protein results from the Activity of Nuclear Gene and Synthesise on ribosomes in Cytosomes.
This Cooperation of the two genomes and Easily be seen With Respect To Cytochrome Oxidase.
It Is made up of 7 Polypeptide Chain or Subunits of which 3 are Coded by Mitochondrial DNA and the Rest are Coded by Nuclear DNA.
Mitochondrial DNA is Relatively Small, Double-Stranded, and mostly Circular. It Is Localized in the Gut Cell. Duplication Is Under Nuclear Control.
Also, The enzymes Require Like Polymerase are imported from the Cytosomes.
Mitochondria Thus Synthesis 12 Different Protein, But Other are coded by Nuclear Gene.
Thus Mitochondrial Protein May Be Synthesized In 3 Ways:-
Exclusive Mitochondrial Machinery.
Partially By Mitochondrial And Partially By Nuclear Gene.
Exclusively By Nuclear Gene.
The Above Example and Details Give a Highlight The Semi-Autonomous Nature Of Mitochondria.
Further Reading