Dhadicha – An evil practice under which girls are bought and sold on rent; and treated like Sex Objects.
Most of you are already aware of the Bride Market in Bulgaria where girls aged 13 to 20 are sold as wives based on the criteria of virginity & aesthetics. A similar market is also found in India which people are hardly aware of it. It is in Shivpuri, Madhya Pradesh where one can get a wife on rent for a month to an year. This practice of buying & selling of girls on rent is known as "Dhadicha".
Under the guise of this practice, there is a Market in which a girl's deal is decided. Once the deal is finalized, there is an agreement between parties; signed on a stamp paper and then the girl is handed over to other party. It is interesting to note that the boy needs to marry a girl who is rented out in this practice. Once the time period of the agreement is ended, the poor girl is sent back to the parents to be sold again to a new customer.
Younger the girls, higher the price quoted by the girls' parents. This price is so high (goes up to INR 2 lacs, approx 3000 dollars) if the girl is a virgin, aesthetically pleasing, having fair skin and a curvacious body. So, to make these girls look more beautiful, parents give them a specified drug to increase their breasts size & body muscles, so that they can fetch a higher amount in the first go. Just like in Molki System, in Dhadicha too, virgin girls aged 8 to 15 have higher demand in the market. Each day, such young girls are raped not by just one person but by multiple persons in the family, yet nobody is there to listen to their silent cries.
Non-virgin girls are rented for INR 15 to 25K per year.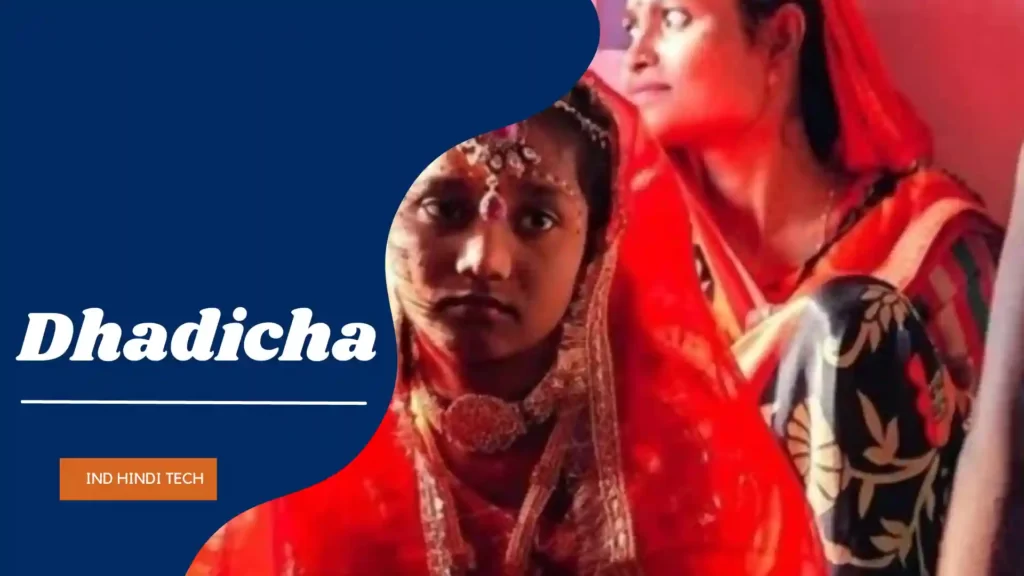 According to media reports & activists, this evil practice in Madhya Pradesh has been going on for decades. There were no efforts by the government to stop it. However, few NGOs have taken initiatives in this direction. It seems that women & girls from poor families have gone through worst than animals.
Even after the Central Government's scheme, Beti Bachao, Beti Badhao, daughters in our country are treated like sheep & goats.
Dhadicha – A practice under which young girs (aged 6-12 years old) are bought and sold for money.
We understand that it might be really too difficult for you to digest the fact that there are still some places in India where young girls are rented out by their parents for a specific amount. And this amount is so high (goes up to INR 2 lacs, approx 3K dollars per year) if the girl is virgin, aesthetically pleasing, having fair skin & a curvacious body, whereas the non-virgin girls are rented out for INR 15 to 25K per year based on their age, skin colour, breasts size & the number of men they have slept with earlier as per part of their contractual marriages.
Once the rent is decided & paid, the girls are married off for a certain period of time, specifically for an year. During that time period, such girls are sexually exploited not just by their husbands but by their entire families. Any male member in the family can sleep with them to satisfy their urge as they are already paid. Finally, when the contract period ends, such girls are sent back to their families to be sold again to new customers. And the exploitation continues in the name of marriage !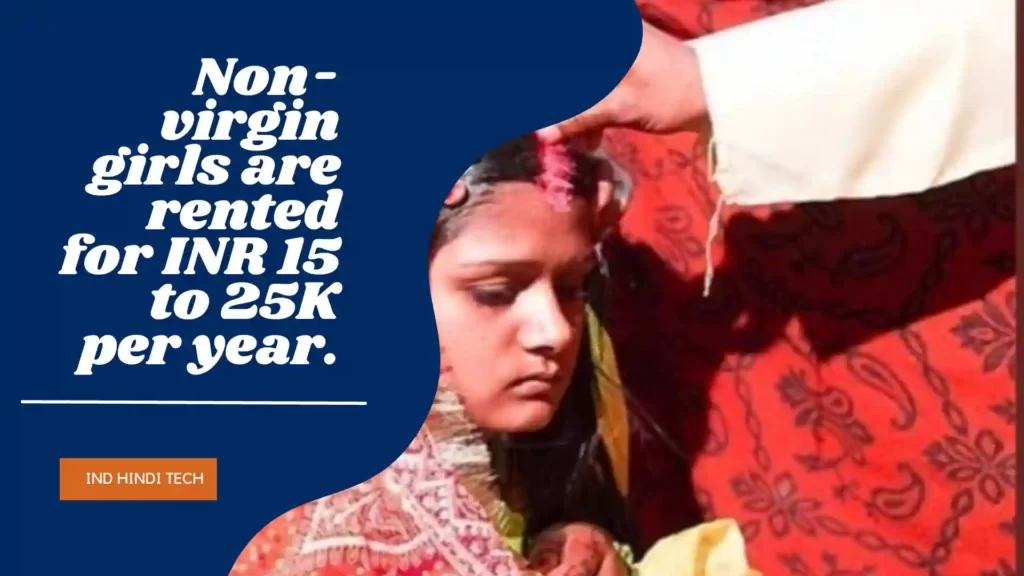 Here, the most important thing that one should consider is that the girls who are sold can be as young as 6 years and there is no upper age limit. By this, you can imagine the pain, trauma & horror they go through on their first night, and for the rest of their lives. This practice which is knowns as Dhadicha, prevails in some rural areas of Madhya Pradesh, India.
Every day, such young girls are sexually exploited even before they hit their puberty. They are treated as nothing more than sex toys or prostitutes for men. And for their parents, they are their source of income. Hence, such parents would love to have more & more daughters which means, more & more income for the family.
Since these girls are rented out early in their childhood, their parents give them a specified drug to enlarge their Breasts Size as younger girls (aged 6 to 12 years) having big breasts have higher demand in the market.
Dhadicha – A practice similar to Nikah Mut'ah in Shia Islam under which girls are sold for money.
Story Of Reshma
Reshma was sold when she was 8 years old. Her parents fixed a price of INR 60 thousand per annum. Initially, Reshma did not know anything as to why some unknown people have gathered at her home but the next day, to her surprise, she was married off to a 35 years old man on the condition that once her periods start, he can have sex with her. But the promise was never kept. She was sexually abused on that very night, not only by her husband but also by his brother. And this was continued for an year. Later, she was sent back to her parents to be sold again to a new customer.
It's been years now, Reshma did not realise that it's not common among girls to go through this horror until an NGO made her understand that it is a Child Rape. Reshma was later sent to a Child welfare Home. By that time, she was already sold to 9 different customers to satisfy their sexual urges.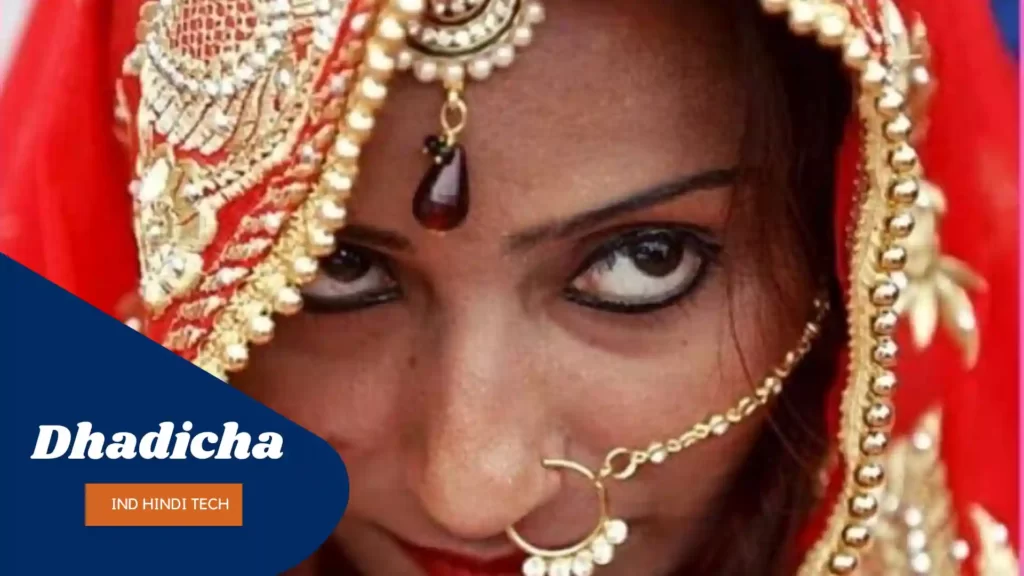 Like Reshma, there are thousands of girls who are bought & sold every year in the State of Madhya Pradesh (Shivpuri). All this happens under the guise of contract marriage which is already illegal in our country.
Here, to our surprise, we found that if anyone wants to buy a virgin & fair skin girl (aged 6 to 12 years old), the price goes up to 2 lacs per annum. One must also note that these girls are sexually exploited even before they hit their Puberty.
We also found that there are hardly a handful of organisations that are working and making people aware it is illegal to buy or sell their daughters to which their parents argue that the practice is going on for decades and this is their only Source of Income.
Here, many young girls & women are suffering from various diseases including HIV+ but it would take another 2 decades to make our government realise that they have to take some strict actions to save these young girls from getting sexually exploited every day in the name of practice called "Dhadicha" which is quite similar to Nikah Mut'ah in Shia Islam.
Victims Story
Also Read
– The issue exclusively covered, Written & Presented by CKK
– Comment & let us know your thoughts on this practice.
– Share if you care!
Please educate & aware people against this practice. Thankyou!