A Letter to the Moon |A Letter To The Moon Poem by Devi Archana Rana
A Letter to the Moon❤️
Dear MOON,
For radiating briskness,
For being so lustrous and shiny,
For being so cool and invigorating,
Your selflessness sometimes seems so uncanny
And for all these, do we even owe you a penny?
Bright or pale; Crescent or bulbous,
Even sometimes huge and yellow;
Yet any shape makes me fall in love,
Everytime you come behind my window.
You're the token of love,
And the badge that every lover proudly sports,
Inaudibly appreciating you for endowing your beacon;
To quench their thirsty souls coupled with some tender talks.
Kids have grown up listening stories under you,
While the partners would wait for you all day,
Even for the lonesome you're a salve,
Who would burst out with the pains of the long day.
You touch my soul so tenderly,
Accepting my pains as those of thine,
Into the sky the pains soar high,
And I thank you for healing many agonies of mine.
For being such a cool being,
For slaking my soul every time,
For never quitting to listen to me,
I sincerely gratify the heart of thine.
DEVI ARCHANA RANA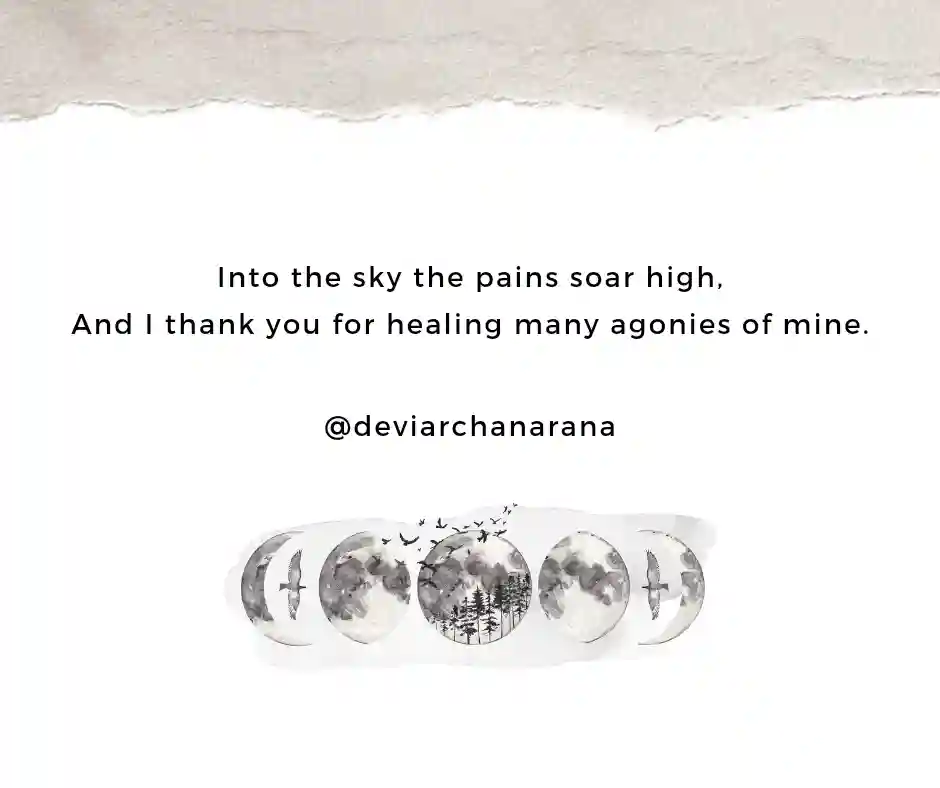 Also Read