Looking Up for Best Free Video Editing Apps Without Watermark For Smartphones?
Great! You've come to one of the Best Resource Available on the Internet.
Finding the best one when you have thousands of apps available on Playstore or IOS Store is a daunting process. So, in order to help you out Today we decided to share the 5 Best Free Video Editing Apps Without Watermark For Smartphones In 2022, these apps will work not only in smartphones but they will also work in IOS as well. The Best Part of these apps is that these all video editing apps are Ads Free and it also allows you to use powerful tools to make your video more stunning like a Pro. These apps will provide you with all the necessary features Absolutely Free.
No matter what kind of videos you will be going to b make, I have the best List To fill your Requirements.
Without any more fluff, let's get straight into the List.
Hii! Everyone, My name is Om Prakash, and Today I'm going to tell you the 5 Best Free Video Editing Apps Without Watermark For Smartphones In 2022. I have been editing videos since 2010.
Also Read:- Best Telegram Bots to Try in 2022!!
List Of 5 Best Free Video Editing Apps Without Watermark For Smartphones In 2022
VN Video Editor Maker VlogNow
Canva
Quick
VLLO
You Cut
01. VN Video Editor Maker VlogNow
The First App in our list is "VN Video Editor Maker VlogNow". The good part of this app is that this app is absolutely Ads free, and no watermarks cames after you export the video, you can export High-Quality videos using this app. You can edit videos in different Aspects Ratios. Also, you can cut, change the background, edit video in slow motion, and transition, and many more others features are available in this single App.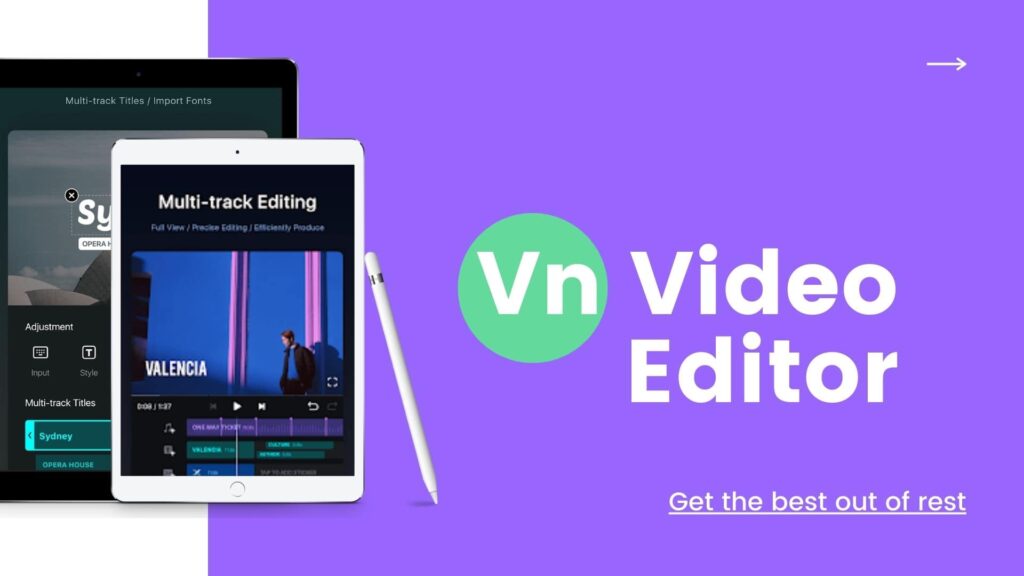 Pros
Free to Import Materials
Custom Export Settings
Music Beats
Multiple Tracks
Transition Effects
Filter Adjustment
Curve Shifting
Picture-in-Picture
Creative Kits
HD Sharing
Customized Template
More Fancy Subtitles
HD Quality Video
More Cool and Special Effects
Humanized Interactive Interface
Cons
No Frame by Frame Buttons:- You usually have to stretch out the timeline to scroll to each frame, since there is no frame-by-frame button, which I think should be on this app for these types of things too, You need to scroll frame by frame which is a bit annoying sometimes.
Lags Whenever it's about to change to a different Clip:- There's a weird thing that happens when we play the video when the timeline is stretched for some reason it lags whenever it's about to change to a different clip because it's split so to fix you have to destretch the timeline.
You Can't Select Multiple Clips Simultaneously
02. Canva
The Next app in our list is Canva, I know you must have already heard about this app, and most probably you may have used this app for making Youtube Thumbnails, projects, Instagram posts, and many more other things. But Do you know you can also use this app for Video Editing?
With the help of Canva, you can create stunning social media posts, videos, cards, flyers, photo collages & more.
Pros
STUNNING TEMPLATES
PHOTO EDITOR – No ads, no watermarks
VIDEO EDITOR – make amazing videos in just a few taps
Produce professional videos right on your phone
Trim, cut, & split video layout and audio tracks
Crop, resize, and flip videos & images to any dimensions
Make static images move with one-tap animations & page transitions
Overlay multiple audio tracks of music, sound effects, & voiceovers
Use the video editor as a video collage maker & slideshow maker too!
SOCIAL MEDIA – hit it big with on-trend content
Discover thousands of templates for Instagram, TikTok, Facebook, Twitter, YouTube, Snapchat, LinkedIn etc.
Queue your planned posts on Instagram with Scheduler [Canva Pro]
Play with our photo editor for thumb-stopping Instagram layouts
Easy collage maker & video editor to create photo grids, collages
EXTENSIVE STOCK LIBRARY – over 2M+ assets for you
Complete package: all the elements you need are here
2M+ royalty-free images
Thousands of watermark-free stock videos
25K+ pre-licensed audio & music tracks
REAL-TIME COLLABORATION – with anyone across any device
Cons
Don't work Offline, You need an Internet Connection to use this App.
Sometimes The App Crashes.
Limited Access to all Resources, needs pro-Subscripton for full Access To all Features.
03. Quick
The next App in our List is Quick. this is one of the best apps for the beginner Who doesn't know more about video editing, this app is best suited for him. The clean UI and Easy Interference make this app more Powerful. This app comes with all the basic features like cut, trim, effects, filters, audio, and many more in a single app.
Many professional photographers find out this app's profiles to be more sophisticated and true to real film than rivals. That's because this apps work really hard to recreate every subtle aspect of real film, with great attention to general accuracy, color separation, skin tones, and grain texture.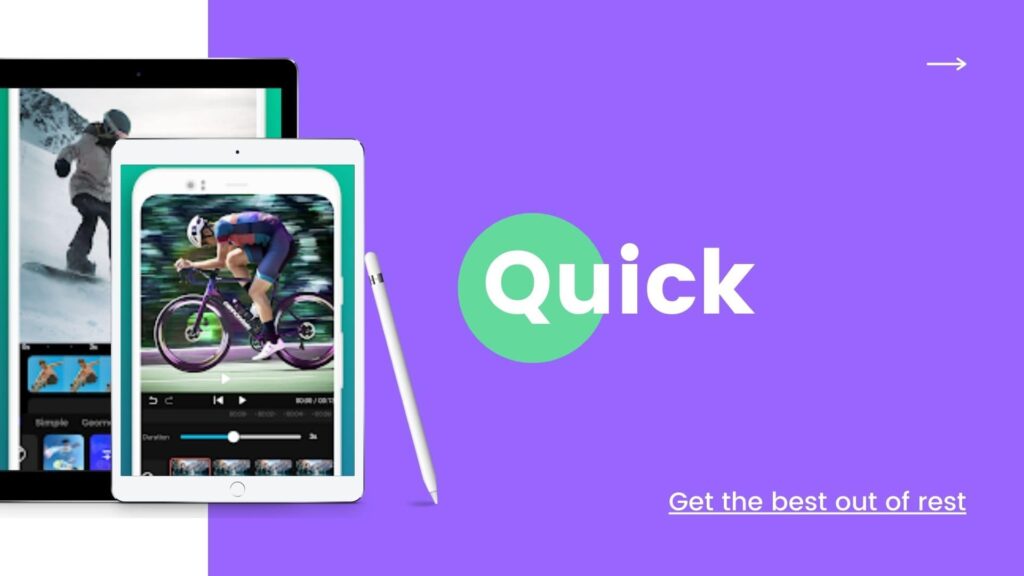 Pros
Seamless To Use and stress-free. All you need to do is " group the pictures or video you want to edit and QUICK will do the QUICK job".
Adding Of Sound To This App is very well designed.
It is better in some areas like text fonts. 
Cons
Slow Rendering.
Show Ads.
Sometimes App Crashes.
Keep On Pops Out When Trying To Add Song.
04. VLLO – Intuitive Video Editor
Now coming to the next video editing app which is "VLLO – Intuitive Video Editor", VLLO makes video editing simple! This app is ideal if you want to create a daily vlog because it is quick and easy to use without adding watermarks.
For you, VLLO is a really simple video editor. Beginners and general users will prefer customizing videos, I really thank it for its simple yet accurate split, text, BGM, and transition features. Chroma-key, PIP, mosaic, and keyframe animations are among the premium paid features that are available for professional editors.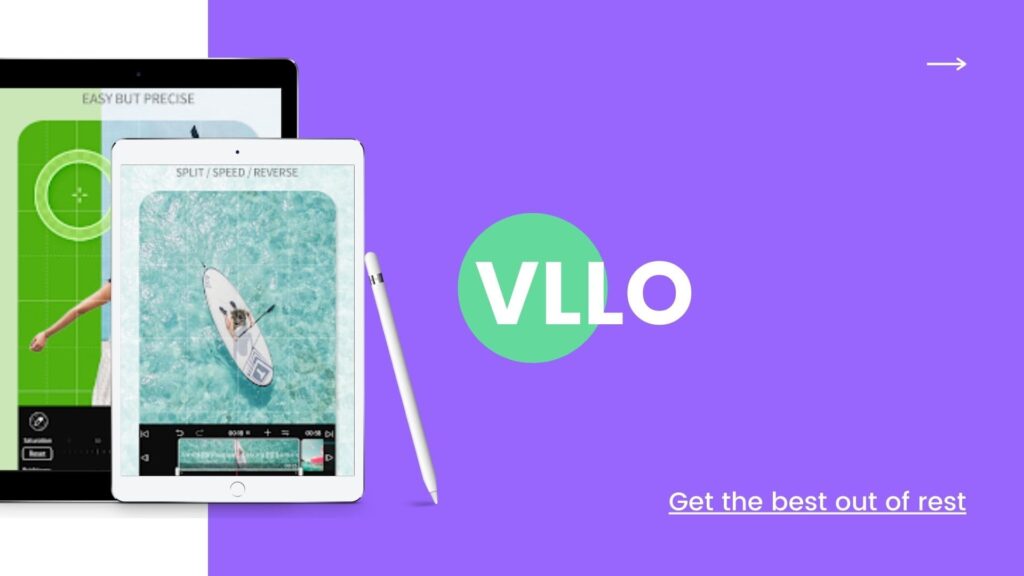 Pros
Accurate Split
Royalty-free music and sound effects
Stickers, labels, and text to add flair to your videos
Beautiful Text Design
Lots of animation
Chroma Key
Pip
Mosaic Features
Keyframe Animation
Cons
While editing Videos sometimes Apps freezes when You try to play a Video.
Slow Rendering Speed, takes a little bit more time to Export The Video.
05. YouCut – Video Editor & Maker
The Last But not the least app in our list Is YOUCUT . Friends, this is also the same type of video editing app in which there are different types of aspect ratios for Video Editing without watermarks. You will be able to edit videos with the help of this app, So you must Try This App For video editing once.
If it weren't a Chinese app, though, I might have kept it first instead of keeping it last because it is a Chinese App
Because there are so many video editing features included in this that you will grow weary of using them, I want to conclude by saying that if you have no other options, you may surely use it without a watermark. It simultaneously offers a variety of characteristics.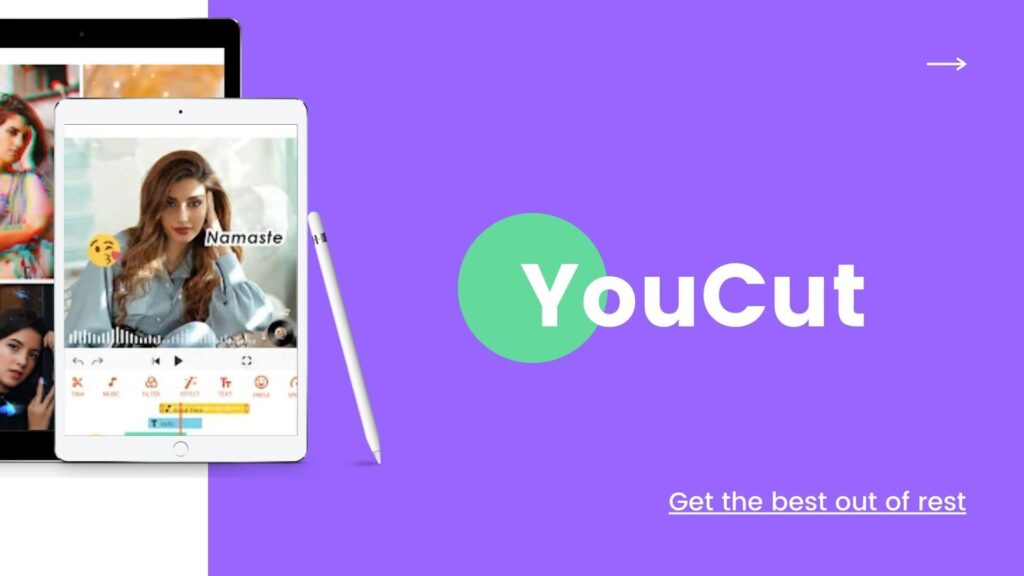 Pros
Fast Rendering
Voice Changer
New Effect 'Magic'
Outline Tool for Sticker
 Professional Video Trimmer and Joiner app for YouTube, Instagram, Roposo, Chingari, etc.
Quick Editing
Fancy Text
Lots of Animation There.
Easy To Use
Cons
Buffers While Editing
Show Ads
Lack Transitions
Wrapping Up
With that being said, we've come to the end of our List Of 5 Best Free Video Editing Apps Without Watermark For Smartphones In 2022.
I really believe that this article helped you to edit your Video like a pro.
If you like this article, I would love to hear about your Choice. Feel free to leave a comment below with your preferred app and the reason why You choose those apps for your video editing. It will help others who are still in confusion about Best Free Video Editing Apps Without Watermark For Smartphones In 2022.